Rugged and Reliable, RigMaster Power is the premium name in APU's. Reduce service intervals, avoid anti-idle fines, save fuel and reduce engine wear with an APU from RigMaster Power. We offer 2 APU models and a Customizable Auxiliary Power Pack model to suit even the most demanding needs: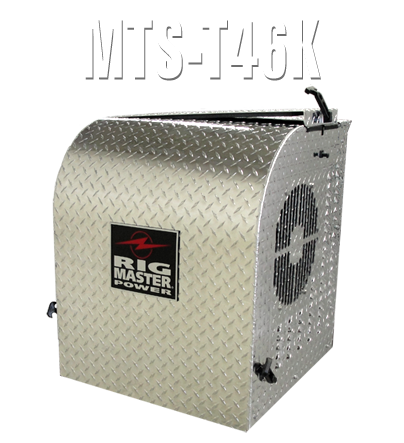 OUR GENERATOR MODEL.
Fully Self Contained, Stand-Alone Design
2 CYL, Tier 4 Final, EPA approved Kohler Engine
Multiple Auto Start Features
AC Generator: 6,000 Watts @ 120 VAC
Alternator: 60 Amps For Battery Charging
Air-Conditioning: 24,000 BTU; 600 CFM
Heating: 13,500 BTU
Fuel Consumption: 0.25 gal/hr (avg.)
Large Oil Capacity: 1.24 gal (4.7 L)
Compact HVAC Box: 12.5D x 15.5W x 8.5H
Easy Access to all Components
Fast, Simple Installation
Smaller, Lighter & Quieter than previous models
Dimensions: 25 D x 25 W x 28.5 H
Fits on Short Wheel Base Trucks
Reduced maintenance due to Serpentine belt system
Heat or No Heat Options
Various mounting applications for the APU (frame rail or catwalk)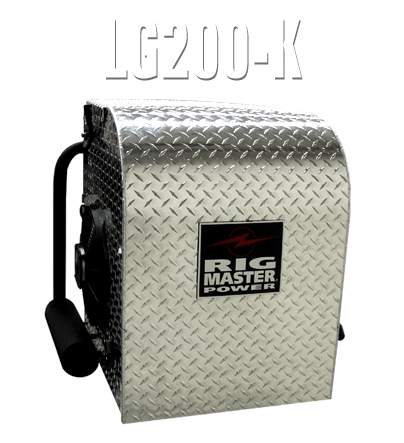 OUR INVERTOR MODEL.
Fully Self Contained, Stand-Alone Design
2 CYL, Tier 4 Final, EPA approved Kohler Engine
Multiple Auto Start Features
Alternator: 170 Amps For Battery Charging
Air-Conditioning: 24,000 BTU; 600 CFM
Heating: 13,500 BTU
Fuel Consumption: 0.25 gal/hr (avg.)
Large Oil Capacity: 1.24 gal (4.7L)
Compact HVAC Box: 12.5D x 15.5W x 8.5H
360° Access to all Components
Easy & Fast Installation
Extremely Lightweight
Remarkably Compact
Dimensions: 25D x 21W x 28H
Serpentine stretched-fit reduces maintenance
Heat or No Heat Options
Various mounting applications for the APU (frame rail or catwalk)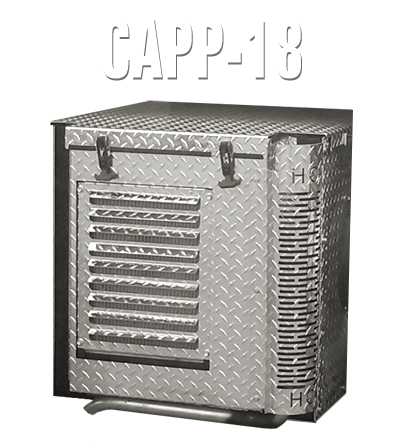 CUSTOMIZED AUXILIARY POWER PACK
Hydraulic Functions (alternative used to power truck's hydraulic systems) for Bucket Trucks; Loading & Unloading Material; Boom & Crane Trucks
Portable/Mobile Service Trucks for Mass Transit; On Highway Truck Repairs; On Site Tire Repair
Auxiliary Power Units for On Highway Trucks; Cab Heating & Cooling; Charging Truck Batteries; In Truck Cab Hotel Power Load
Air Compressor Ends (Hydravane, Mattei)
Air-Conditioning
Heating through engine coolant
Hydraulic Pumps (up to 18 GPM)
Generators
- 6000 Watts, 120 Volts, 50 Amp AC
- 6000 Watts, 220 Volts, 25 Amp AC
Smart Alternators: 60, 90, 170 Amp
Other options available on request
3 Cylinder Diesel Engine